Used Dwarkin Dulcetina $400
Dulcetinas are the most portable harmoniums. This one is made by Dwarkin, a reputable harmonium maker, out of good quality seasoned wood. It is in very good condition. It has 2 reed banks and a mellow sound. It includes a cloth cover.
Size: 19″w x 6.5″d x 9″h – Weight: 11.6 lbs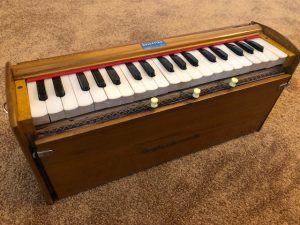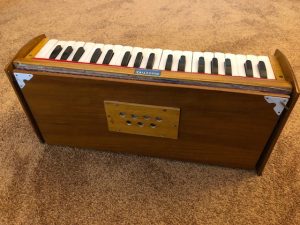 ---
Used Bina Delux $150
A two reed bank, fold up model. It is in good condition, but the bellows has a noticeable whoosh when played.
Size: 21.5″w x 11″d x  7″h (folded), 21.5″w x 11″d x 13″h (open) – Weight: 15.8 lbs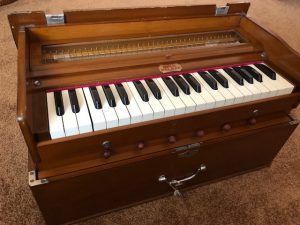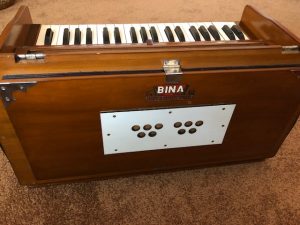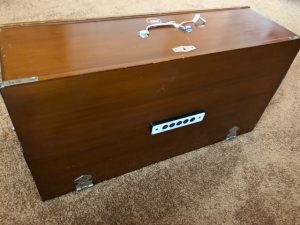 Contact me if you are interested in one of these used harmoniums.