Used Standard Model Harmonium – $250
This used standard model (does not fold up) has been repaired and tuned. It has 3⅙ octaves. The bellows opens from the top. It has two reed banks and four drones. A great starter harmonium.  20¾ " wide x 11½ " deep x 9½ " high – 17½ lbs.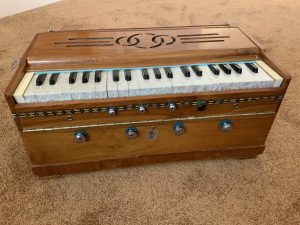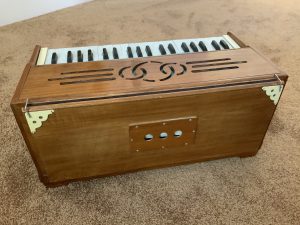 Contact me if you are interested.