Used Signature 23 Fold-up Harmonium – $400
This harmonium is in excellent condition. It has 2 reed banks, a coupler, and 4 drones. It is 3.5 octaves and has a side pump. It has a mellow and rich sound. It comes with a padded carrying case.
Weight: 20.4 lbs.  23″ wide x 12″ deep x 11.75″ tall (open), 6.5″ tall (closed).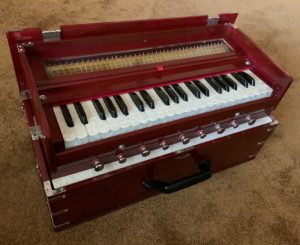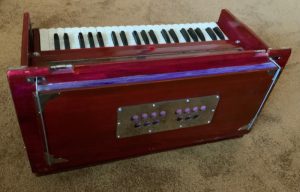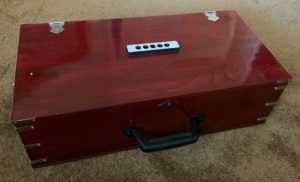 E-mail me if you are interested.